10 Things to do in the Yarra Valley
1. See Australian animals up close



Healesville Sanctuary open every day for visitors to be able to experience close encounters with Australian animals such as koalas, kangaroos, wombats, platypus, Tasmanian devils, echidnas and more! It can be so difficult to see these animals in the wild but here, you have a chance to get close and learn more about each one of them. Wear sturdy shoes for walking the many tracks such as the wetlands or woodlands. They are easy paths to walk and it's pram/wheelchair friendly, however can get damp after rain so gumboots or closed toe shoes are recommended. The cafés on site provide delicious food and drinks to keep your energy levels high for the day, or you can byo and set up a spot for a picnic instead! A highlight of the visit is the "Spirits of the Sky" show! This is a keeper talk which occurs twice daily (12pm & 3pm), where keepers bring out birds of prey such as owls, eagles and other native birds. They swoop over your head during the talk and keep you entertained as you learn about how they hunt, what they eat and where you can find them.
2. Admire the beautiful gardens at Alowyn Gardens
Head out to Yarra Glen to visit the Alowyn Gardens which are open seven days a week. Wander through their many gardens and learn about specific plants and gardening in general, thanks to the information on view. The first tree planted in these gardens was in 1999. Alowyn Gardens includes a French Style garden which is very popular for weddings, photography and as a place to enjoy a picnic. It includes 4 avenues of trees, spring poppies, sunflowers and amaranth, a central round pond and a sculpture made out of 500 recycled horseshoes!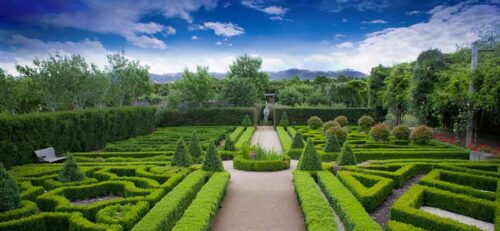 3. Hungry for Authentic Italian Food?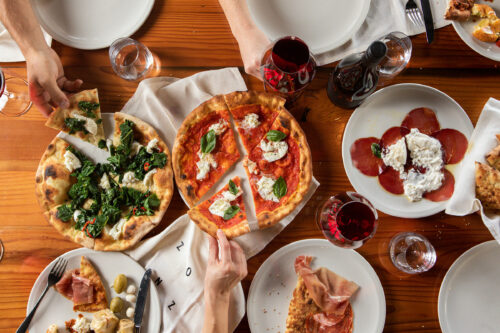 Zonzo Estate is the place for you! You'll be salivating just reading the restaurant menu, but just wait until you taste the food…classic Italian dishes such as wood-fired pizza, arancini, meatballs and gnocchi. Don't stop there though, their dessert menu is equally as impressive, being able to choose an affogato, panna cotta, tiramisu, cannoli or (the more savoury option), selection of cheeses. They offer a kids menu and one of the great features of this restaurant is the ability to wander outside, stretch your legs whilst waiting for your meal to arrive, let the kids expend some energy and marvel at the countryside views. It's not uncommon for weddings and special events to be held on weekends as well, so make sure you book in advance! Open for lunch but closed on Monday and Tuesday.
4. Stay a little longer
Located in the heart of the Yarra Valley is Chateau Yering Hotel, making the perfect place to stay a little longer in the region. This 250 acre property dates back to 1854 and provides 32 uniquely decorated suites.
You don't need to travel far for a bite to eat with the choice of either Sweetwater Café or Eleanor's Restaurant both onsite. For those traveling for work, the property also features meeting spaces for business conferences/ events.
Keep an eye on their website for special events such as High Tea, Winemaker dinner series and Christmas/NYE events.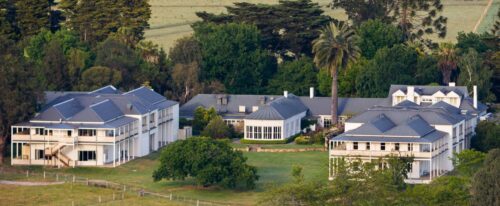 5. Say "Cheese"
This one is a MUST for all of your cheese lovers out there! A short drive from Chateau Yering, the Yarra Valley Dairy produces locally made fresh and delicious artisan cheeses. Spend some time here sampling marinated, matured cheese and fresh cheeses. With over 14 cheeses on offer, it's worth spending on their Premium Tasting which allows you to sample their entire range.
For something larger, they have a café menu with the option to order platters, hot food or a gourmet toastie!
The Farm Cheese shop is open 7 days a week, for more details, visit here.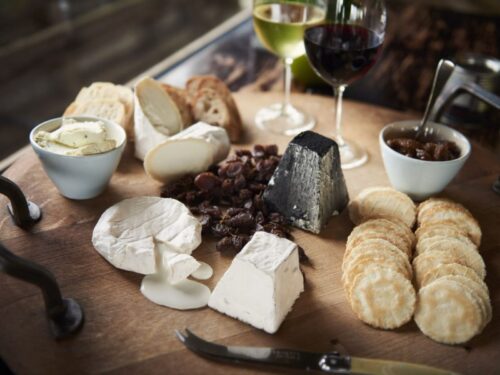 6. Museum of Art-TarraWarra
Marvel at stunning architecture and a diverse program of exhibitions and events at TarraWarra Museum of Art. This is one of the cultural jewels within the Yarra Valley, since opening it's door to the public 19 years ago!
Book youself in for a guided tour led by a qualified museum guide. The museum features a range of exhibitions, events and beautiful landscaped grounds to walk around and view the outdoor sculptures. If you know of someone who would enjoy this, why not send them a membership gift? Starting at just $40 for an individual membership for 12 months of unlimited museum access, discount at the museum shop, invitation to members-only events + more!
7. A view from the top!
Looking for a unique views over this gorgeous region? Global Ballooning Australia offers sunrise hot air balloon flights to see the Yarra Valley from above. Yes, it's an early start and the only time of the day that balloon flights operate due to weather conditions. But don't let that stop you! Gently floating above the countryside, vineyards and farm land, followed by breakfast and champagne is simply amazing!
Did you know the balloons can reach a height of around 3,000ft!
Continue your adventures with a Food and Wine Day Tour to make the most of your time in the Yarra Valley.
8. The Fruits of Summer
What's better than fresh fruit in Summer? Rayners Orchard grows around 450 varieties of fruit, with options to pick your own or take on a fruit bottling experience. Orchard tours are a great way to learn about their farming processes and discover what real fruit tastes like.
The tour is conducted by an expert guide and is available Monday-Friday for a 1 hour duration.
The tour also includes a trailer ride through groves of fruit and enjoying samples that are ripe & ready to eat. U-Pick is available most if the year.
9. Indulge your love of chocolate
From Hot Chocolates to DIY at home kits, sustainable chocolate with a brand new vegan range! Yarra Valley Chocolaterie and Ice-Creamery has so much to offer, you will want to spend a good amount of time (and money) there!
It's pretty hard to leave without wanting to buy gifts for your family and friends, with unique bars of Bush Tucker chocolate which include Australian ingredients like wattleseed, gum leaf, Jindilli nuts and wild lemon myrtle.
They hold special events throughout the year for all ages, such as Rocky Road Festival, High Tea, Hot Chocolate festival as well as other regular workshops to get your hands dirty!
Onsite, there is a Café for dine-in meals, including an extensive menu for brunch, lunch, pizza's, kids meals and a range of sweet or savoury croissants. The property has a large lawn area which is perfect for the kids to run around and have a play.
The Yarra Valley location was the first one to open, they have since opened more venues along the Great Ocean Road and Mornington Peninsula. Add this one to your list for your next visit out to the region!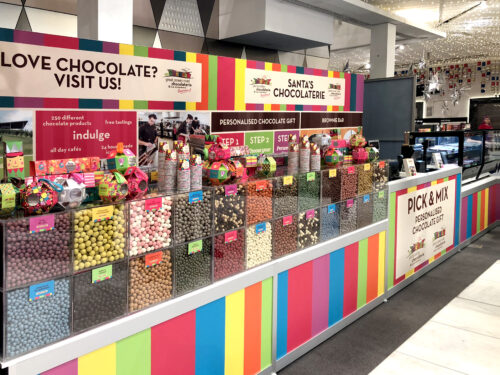 10. With a Cherry on top
Cherry Hill is 100% Australian owned, award-winning attraction producing cherries available to purchase from November. They grow over 40 cherry varieties, across their southern regions of Yarra Valley, Murray Valley, Goulburn Valley and the Victorian High Country.
During cherry picking season, you will be allocated 2 hour timeslot to pick the cherries that you would like to take home. There is a cost for this, so please refer to their website for details.
As of this year, there are 2 locations within the Yarra Valley: Coldstream Orchard and Wandin East Orchard, both with gorgeous views to admire!