6 Things to do in Mornington Peninsula in 2022
The Mornington Peninsula is a popular destination to visit all year round. Fine wine and delicious food, Hot Springs and Zip Lines! The great part is that all of these are easy to get to, no 4WD necessary, just beware of cyclists as there are many! The Mornington region starts at Mornington and extends all the way down to Portsea. It covers more than 700 square kilometres in size and is home to more than 200 vineyards.
In 1803, the first European Settlement was established near Sorrento but it was abandoned due to a lack of fresh water. Today, this coastal town is home to various fishing charter boats and over summer is bursting with holiday makers from Melbourne, many of whom take the ferry across to Queenscliff on the Bellarine Peninsula. You can expect the drive to take 1- 1.5 hours from Melbourne. Keep reading to learn about some unique experiences to do in this famous region.
1. Take a dip in the water with seals & dolphins

Set aside 2-3 hours to swim with bottlenose dolphins and Australian Fur Seals with Moonraker Dolphin Swims. The tour starts at Sorrento Pier, taking passengers out to Port Phillip Bay where you wait to hear and see wild dolphins and/or seals. Children 5 years and above are able to snorkel, with younger children able to enjoy the sights comfortable onboard. Private tours are available also if you are celebrating a special occasion such as Hens, Elopement or are booking for a school excursion. This multi- award winning aquatic experience is available from October – May, so check it out now to plan for the warmer months.
2. Try tree surfing, tubes and mazes at Enchanted Adventure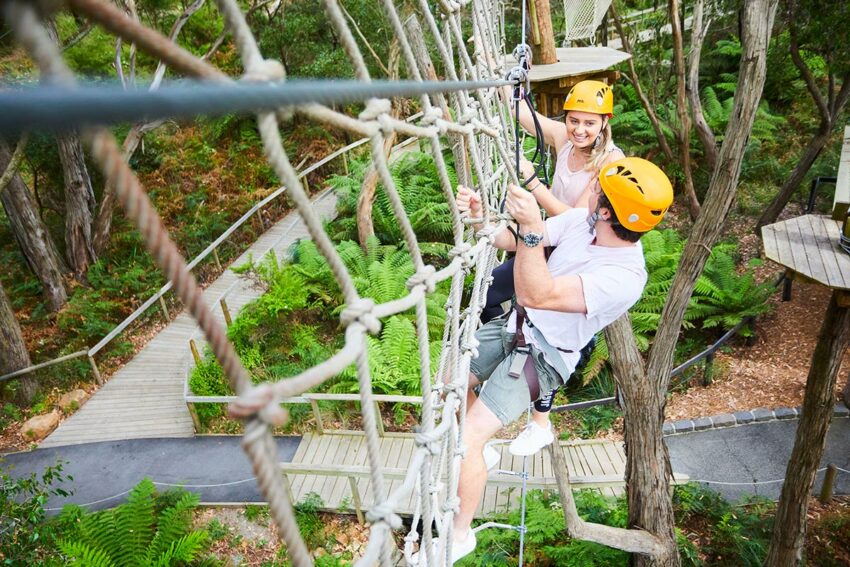 Both adults and children can have the time of their lives at this award-winning natural attraction in Arthurs Seat. Enchanted Maze are open every day except Christmas Day. You will need to dress for comfort to make the most of the area as there are multiple mazes to navigate your way around, literally! Rocky Road maze, type maze, new hedge maze, tuff maze, hedge maze & childrens maze. Arrive early to allow time to complete all of them and make sure you book in advance. When you have mastered the mazes, sit back & slide down the hill in tubes for an adrenalin rush. Tubes come in both kids and adult sizes or you might want to jump in one together! The café on site will satisfy your hunger after that and then it's on to more activities… like tree surfing and zipline! For more information, head over to their website.
3. Satisfy your sweet tooth at Sunny Ridge Strawberry farm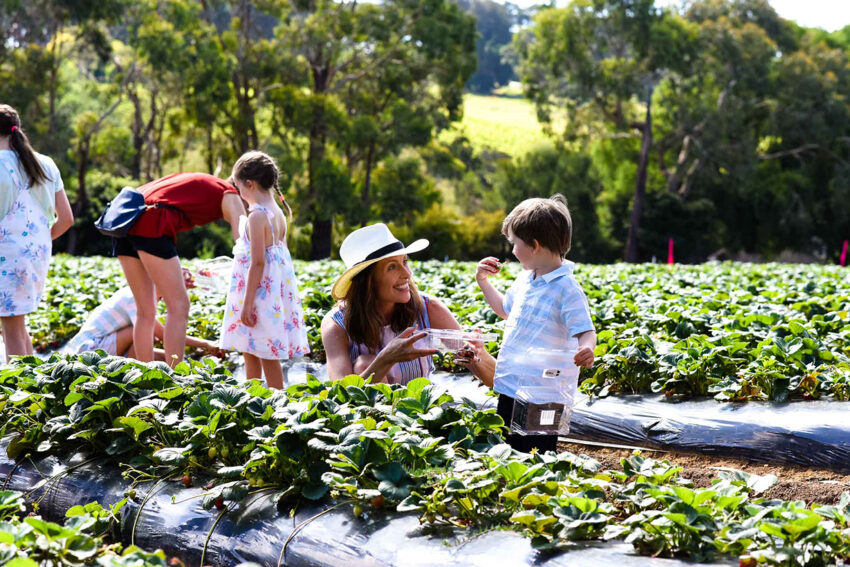 Sunny Ridge is open Friday – Sunday to visit their café and retail store for some strawberry treats including their famous strawberry desserts, fresh and healthy brunches, and farm-made ice cream.
From November- April, you can even pick your own strawberries onsite! Walk among rows of ripe strawberries, search under hidden leaves to select your favourite ones, box them up and take them home. A great experience for young and old.
4. Stroll through Sorrento Park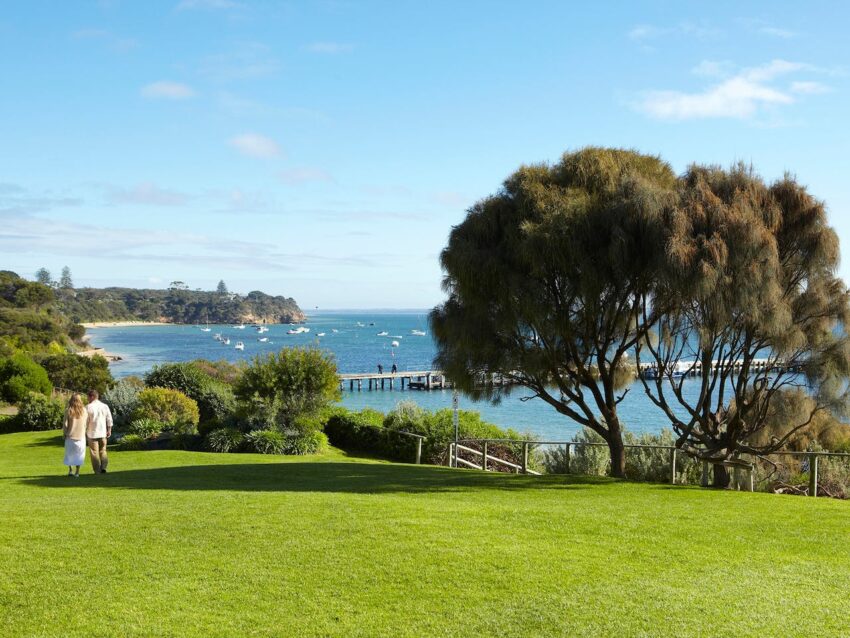 Pack a picnic or bbq and enjoy views over Port Phillip Bay for free! This park and playground is set up high on a hill, with plenty of shade and shelter to protect you all year round. They playground has been designed by members of the community and is a great place to spend some time at. You may even be able to see a wedding ceremony take place! Sorrento Village is only a short walk away, and includes retail stores, accommodation, health, beauty & wellness centres, cafes, a cinema and more!
5. Glamorous camping = Glamping!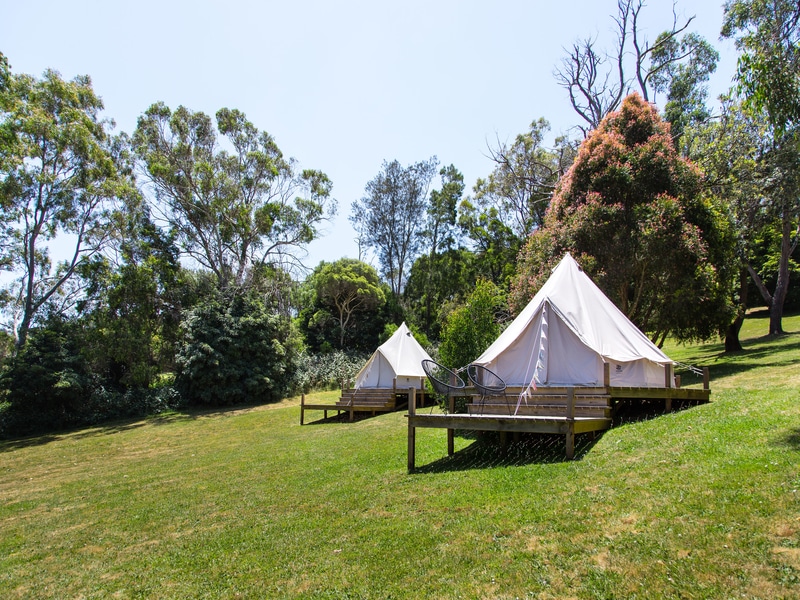 Located in the beautiful Mornington Peninsula Hinterland is Iluka Retreat, a set up retreat centre and camp.
Sleep under the stars in your own canvas bell tent, equipped with a double bed, fresh crisp linen, wooden deck with table and chairs, ready for a night of relaxation! You can even cosy up to your own private campfire for an additional cost (don't forget to bring the marshmellows!). There is an abundance of water activities to enjoy on site from swimming in the lake to kayaking and snorkelling. If you prefer to stay dry, there's bike riding, obstacle courses or walking tracks to immerse yourself in nature.
Read more about Glamping at Iluka Retreat here.
6. A little Luxury Escape by the Seaside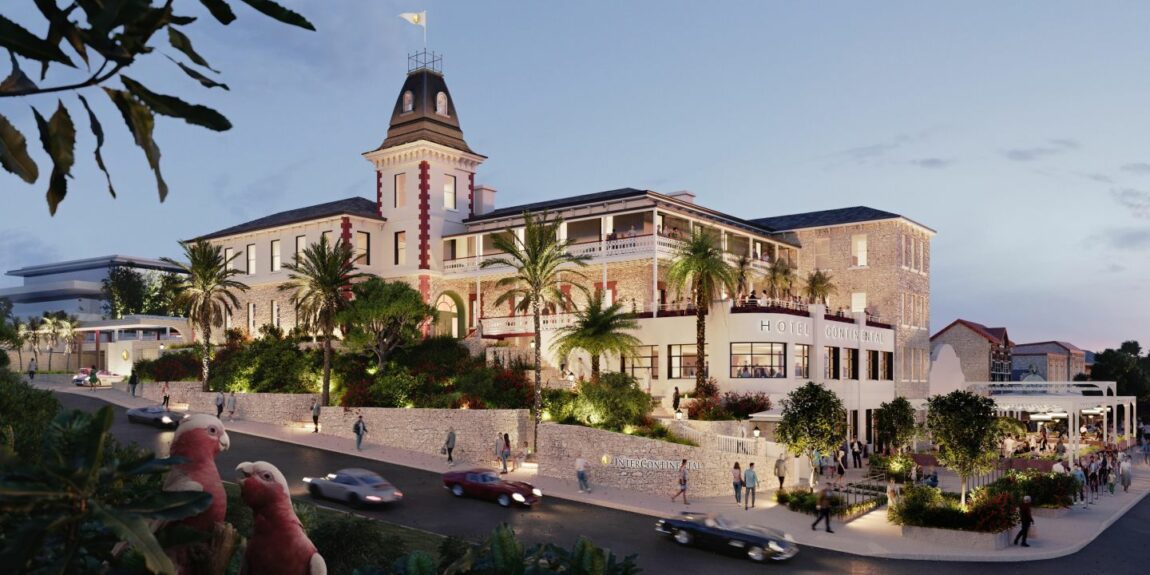 The new hotel in Sorrento is available to book! Intercontinental Sorrento Mornington Peninsula features a variety of rooms which are European-inspired. The hotel makes dining easy with onsite restaurants, bars and cafes to choose from, or you can always opt for room service! When you are ready to fully surrender to relaxation, Aurora Spa and Bathhouse have got your covered, with 8 treatment rooms, 4 mineral salt hydro-therapy pools and a traditional Finnish sauna. If you still want more, try the Alpine Mist Igloo! Visit Hotel.
To enjoy a full day of fine wine and food in this region without the hassle of planning itineraries or booking ahead, our Mornington Peninsula Food and Wine Day Tour is the perfect experience for you! A full day dedicated to wine and food tasting, starting from $235 per adult. Gift vouchers are available as well as private groups if there are a few of you wanting to travel together.